DunQiang is a wire mesh manufacturer specializing in the production of 4''x4'' Welded wire mesh for Security, square wire mesh. If you have any need for square wire mesh, please contact us.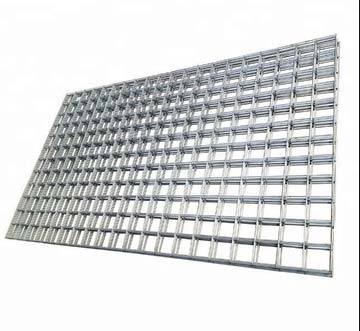 The purpose of 4x4 welded wire mesh
A large mesh aperture welded wire steel mesh product that is hot dipped galvanised. The galvanised mesh has a 100mm x 100mm square mesh hole (4" x 4" inches). Flat steel mesh sheets are can be used for dog runs, pet enclosures, cages, gabions, shop false ceilings, fencing, for securing insulation abd in many industrial and building applications. Manufactured from 3mm wire (10swg) that is welded to form the square mesh and then hot-dipped galvanised.
specification
WIRE THICKNESS (MM / GAUGE)
3mm dia. / 10 gauge
MESH APERTURE (HOLE SIZE)
100mm x 100mm (4" x 4")
PANEL SIZE
2.44m x 1.22m / 8'x4'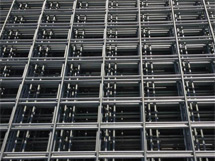 4x4 Welded wire mesh factory
Each weld mesh panel is welded before being hot-dip galvanised to form a corrosion-resistant product that has a silver / zinc coloured appearance. The hot-dipped galvanisation process can result in some of the products having a rough texture. Although this is uncommon we advise all our customers to consider their intended application and use and whether rough textured metallic edges may cause an issue-this is an issue if children may be in regular contact with the mesh. In most cases weld wire panels are smooth and cause no issues .