Farm and ranch fence is a fence used to construct pastures or farms. It can protect your domestic animals such as pigs, chickens, cows and other animals from outside interference, and also allows you to manage them conveniently.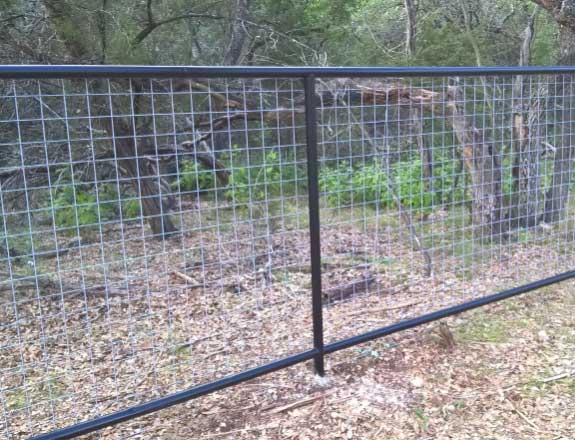 Farm and ranch fence solution
We offer multiple solutions for farm and ranch fences and field fences. Whether you're keeping deer or exotic animals on your property for breeding and management or want predators to stay out, our range of high deer fences and gates accommodate your needs while looking sharp .
When covering larger areas, such as pastures, entire ranches, or fields, we offer a heavy-duty solution. Our 8 foot fixed knot field fences or deer fences have graduated spacing from top to bottom, keeping out small predators and large farm and ranch . Made of steel, the top and bottom line wires are extra thick, ready to resist impact. The large openings at the top of the fence help prevent tangles for deer when they try and jump. No stretching or sagging, our deer fence is built to last. Email today for more information or to schedule a quote.
When protecting a small area from deer and other wildlife, such as your garden, we use a lightweight woven wire netting that creates a no climb fence. Still made of steel, this lighter woven wire with a built-in farm and ranch fence gate is a more economical solution for farm and ranch fencing.
Installation and maintenance of Farm and ranch fence
Fence Installation
Quality fences add beauty, value and utility to your home. Whether you have livestock or pets to keep safe or want a rustic feel to your home, our farm or ranch style fencing make a beautiful fit. We do everything from game fencing or field fencing for deer and exotic animals to pipe fencing for corrals or cattle gates. All of our jobs are customized to fit your needs.
Fence Repair
Fences need care and maintenance to stay in functioning shape. In fact, regular inspections for tightening wire or replacing bent or damaged posts can save you major expenses in the long run by preventing other issues. Whether you need a fence completely replaced or require minor fence repairs, we are here to help.
Gate Installation
Gates are incredibly important for livestock fencing. Moving animals, vehicles, or family safely in and out of fenced areas with ease is a life saver for any ranch or home. We install gates of all types, from automatic driveway gates with solar powered cells to 10 ft deer fence gates that keep predators out and your exotic game in. Call today for Austin gate installation or repairs.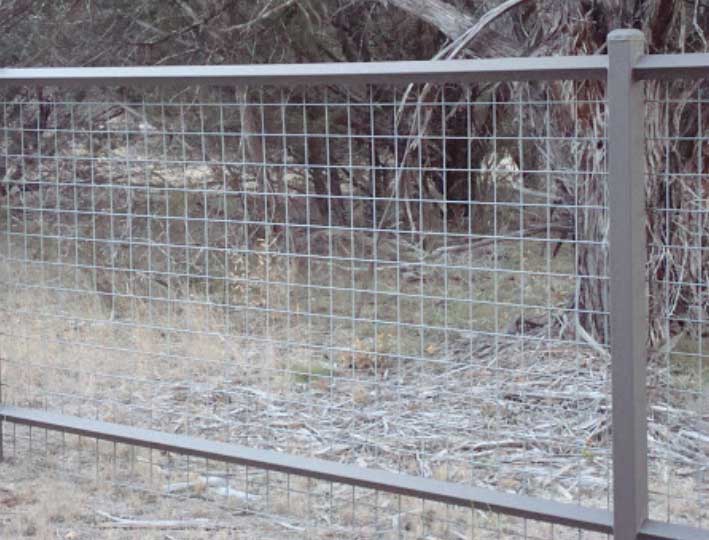 What is a farm fence called?
Barbed wire
Barbed wire is the classic farm fencing for confining cattle, consisting of two or three horizontal strands of strong woven wire into which sharp barbs are inserted. The strands are strung between metal or wooden posts.