Hesco fence can be effectively used not only as a safe perimeter fence, but also as a sturdy cage for pets and animals. Modern gabion nets are now mainly used for military defense and flood control.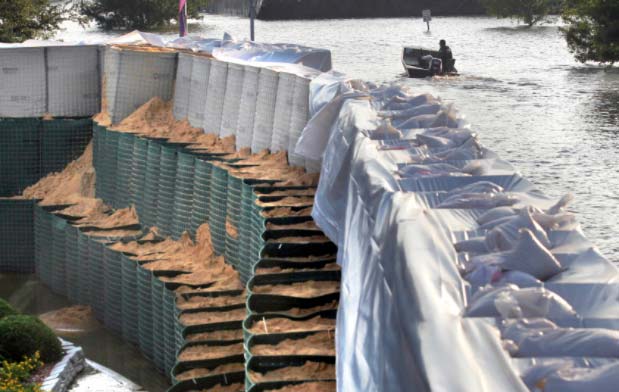 Hesco barrier is a modern gabion net used for military fortification and flood protection. Hesco fence is made of a foldable wire mesh container and a heavy-duty fabric lining, which can be used for individual compartments or to join certain compartments together.
Advantages of Hesco fence
Assembling the Hesco fortress requires unfolding it and filling it with sand, dust or gravel. The main advantage of Hesco barriers is that they can be set up quickly and easily, which greatly promotes their popularity among troops and flood fighters. In the past, people had to fill sandbags. This was a slow job. A worker had to fill about 20 sandbags per hour. Workers use Hesco obstacles, and the front-end loader has ten times the workload of those using sandbags.
Hesco fence processing
The surface of Hesco fence is treated with electro-galvanized, hot-dip galvanized, and Galfan coating.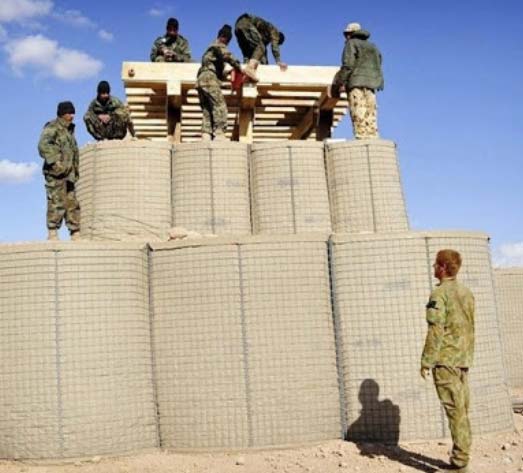 Hesco fence specifications
Wire diameter: 3mm-5mm
Hole: 2''x2'', 3''x3'', 4''x4''3
Hesco size: 0.61x0.61m, 1.06x1.37m, 2.13x2.21m, other sizes can also be produced according to requirements.
Geotextile: In non-woven geotextile, the color can be white, beige and sand.
Hesco fence wholesale, Hesco fence factory
DunQiang is a professional manufacturer of hesco fences. Our hesco fences are of good quality and low price, which can satisfy your purpose of military fortifications or rapid river embankment. If you need wholesale hesco fence, please contact us!