Wholesale Construction Site Fencing, Construction Site Fencing Manufacturer
Fencing around a
construction site
is very important for a number of reasons. It keeps the project and the workers on the site safe from trespassers, interruptions, and other inconveniences, and it prevents passersby from accidentally entering the site and being hurt by equipment or falling materials. If you are interested in learning more about construction fencing, we've got the answers for you!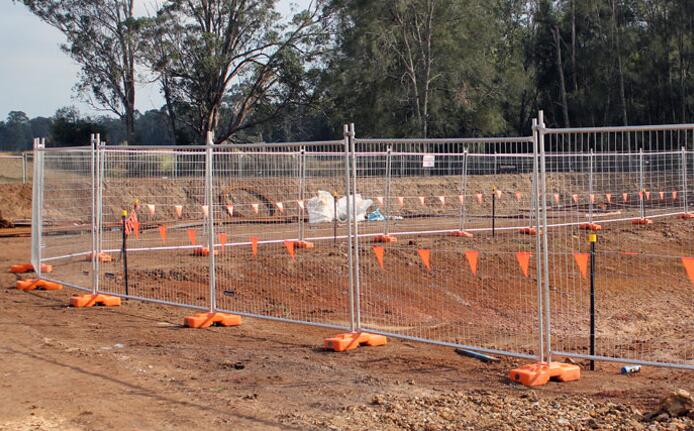 The thing that makes construction fencing different from other types is that, unlike your traditional ornamental or functional fence, it is temporary rather than permanent. Because of this, you will need to consider how much time, cost, and effort will be involved in setup and break down, as well as whether the fence will be sturdy enough to fit your needs.
Since traditional materials like wood and vinyl are both too time-consuming to place and too weak to perform this kind of job, most construction companies choose to instead use a chain link fence. Chain link is the ideal option for several reasons. It is strong enough to resist any tampering that may occur. It's tall and difficult to climb. It is extremely affordable and easy to set up and remove.
By placing a chain link fence around the perimeter of your construction site, you can ensure that both the job itself and the workers on the site will be kept safe. Furthermore, you can also be positive that any accidents involving civilians will be avoided. And with the time and money you'll save by choosing chain link, you'll feel good about the decision you've made.
Do you like the idea of a chain link fence, but fear that it won't give you the privacy you need? You're in luck– opaque screens can be used to cover fence panels, making it difficult or impossible for those outside to see into the fence. These screens provide you with the privacy of a more traditional fence while allowing you to still use the cheaper and sturdier material of chain link.
There are many different types of security fencing applicable to the construction industry. However there's no one correct type, as it depends on the level of security and type of activity taking place on your particular construction or building site. The following is an overview of the major security fencing types available in the UK along with their specific uses and benefits. For a more detailed discussion of the requirements for your construction site please feel free to send us a email sales09@chinafencefactory.com
Additional information can be found on the regulations and requirements for a construction site with regards to perimeter protection via our recent guide.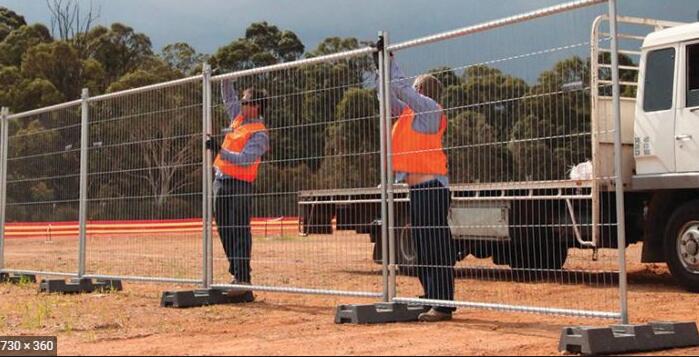 Heras Fencing
Widely popular and commonly used to create a temporary barrier while work is in progress, heras fencing is a good option for short to medium term projects. One of the main benefits of this type of fencing is its low weight, which provides a system that's easy to transport and deploy wherever it's required.
For construction sites this type of fencing comes in an anti-climb variety; eliminating any footholds or areas where it might be easy for a potential intruder to gain access to the site. This type of heras fencing is available for purchase or hire, which allows a cost effective decision to be made based on the time requirement for these fencing panels. Entry level anti-climb heras fencing stacks up as follows (per panel):
Heras temp fencing
Find out more about our entry level anti-climb fencing panels
Height: 2,000mm
Width: 3,500mm
Weight: 13.8kg
These fully galvanised panels are most suitable for light security where it's necessary to stop members of the public entering the site unintentionally or otherwise. For a slightly more robust but just as easily deployed solution SafeSite Facilities offer a heavy duty variation of the popular anti-climb heras fencing panels. These are slightly heavier at 15.9kg each; making use of Smartweld technology for added strength and durability over products of less rigorous construction techniques.
Heavy duty anti climb smartweld fence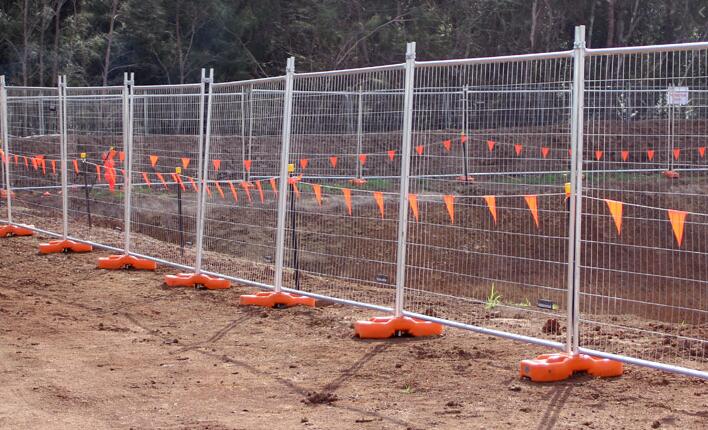 In the world of heras fencing our heavy duty round top anti-climb panels are the best you can get. Additional corner bracing and the option to reinforce this fencing system with concrete blocks provides a flexible and robust perimeter for your construction site. This type of temporary fencing can be used long term and represents the best security fencing available where mesh fencing is required.
Heavy-Duty Round Top Smartweld Fence
Access Gates
Of course while the main purpose of security fencing is to keep people out it's also necessary to make access to the site as easy as possible for those working within the perimeter. Our temporary heras fencing gates come in a wide range of sizes to allow vehicle and pedestrian access where necessary.
Temp fence single vehicle gate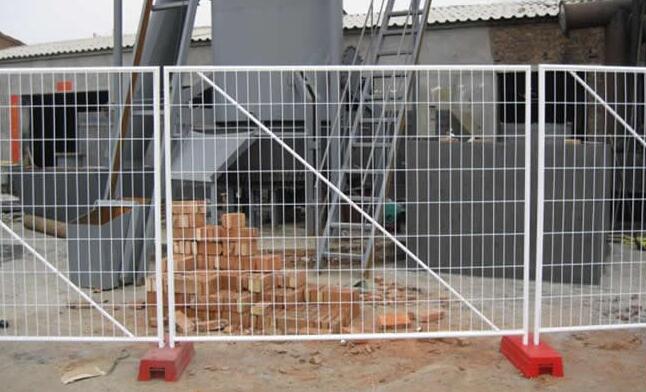 These gates use the same anti-climb galvanised steel mesh panels as the standard fencing options with secure locking mechanisms which make use of your own padlocks for simple site security. The panels are similar in weight to the non-gated fencing and make for easy loading and installation with a two man team.
DunQiang Fence's chain link is specially formulated with a coating to be weather resistant, so you won't have to worry about rust whenever rain strikes. You can also be confident that your fence will require no maintenance, allowing you to focus your energy on the work itself. If you're in the market for a chain link fence, visit DunQiang Fence to explore your options and get a price quote.