China Crowd Control Barrier manufacturer, supplier, producing all kinds of Crowd Control Barrier, 2021 latest Crowd Control Barrier.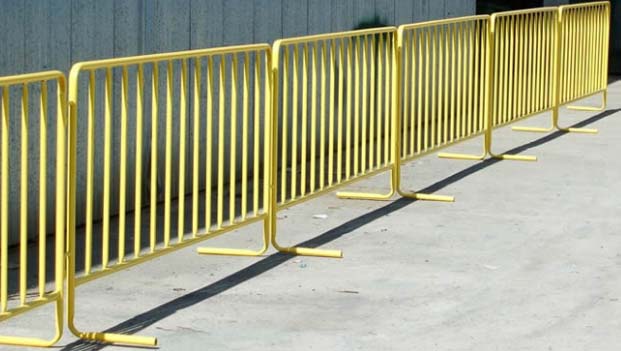 Crowd Control Barrier Manufacturer
DunQiang is Crowd Control Barrier Manufacturer and Supplier In China. We Manufacture All Sizes Steel Crowd Control Barriers. Our Crowd Barrier Barricades are exported mainly to European Countries.
DunQiang's Crowd Control Barrier is Manufacturing according to CE Certification. We are EN 1090 and ISO 3834 Certified Crowd Control Barrier Factory. You can find from us High-Quality Crowd Control Barrier with nice strong welding lines and tested high-grade steel raw material.
DunQiang customizes Crowd Control Barrier according to your size&specification. However, steel Crowd Barrier with Interlocking is more popularly. The Interlocking design makes the Barricades easily using in the temporary public crowd control.
Why Use Pedestrian Crowd Control Barriers?
Your customers rely on your crowd control barriers for their customers to safely separate areas for events such as concerts and sporting events, construction sites, and public access ways. These metal event barricades are made with the highest quality galvanized steel pedestrian barrier fence panels. With several size options and high-quality fence stabilizer systems, the pedestrian crowd control barriers offered by ZND US will keep your areas safe, secure, and control crowds.
Pedestrian Crowd Control Barriers Extras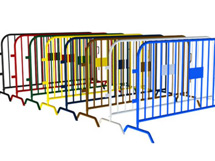 When building a perimeter around especially large areas, moving all the temporary pedestrian fence panels you need can become more than a one-person job. A barricade transport cart makes the task of moving these safety fixtures quick and manageable.
Simply stack all the pieces you need onto the rails and wheel along the event grounds, setting them up as you go. Are you looking to incorporate some branding into your crowd control?
Advertise products and services with these custom-printed tube frames with stretch-fabric covers. Set right alongside your rigid steel railing for a seamless, integrated look! DunQiang can get your pedestrian barriers set up with ease and looking great as well!