358 fence mesh is the ultimate welded mesh system, which can provide a high degree of physical perimeter protection and have a hidden visual impact on the surrounding environment.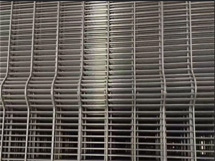 What is 358 mesh fencing?
358 mesh fencing The panels are manufactured in a mesh pattern of 76.2mm x 12.7mm using 4mm diameter vertical and horizontal wires which are resistance welded at each intersection.
This method of construction produces a panel that is formidable in both strength and appearance. A range of square hollow section posts is available to suit the specified fencing, which is supplied in heights from 1.20m to 5.20m. The panels are attached to the post by means of a 75mm panel overlap and clamp bar which is fixed to the post by M8 bolts and Permacone nuts. Factory installed inserts, together with stainless steel bolts, are available as an option.
The system's ability to provide a single panel up to 5.20m in height means that it is widely specified by prison and military establishments and authorities wishing to protect assets which have a significant strategic importance. It is frequently specified at heights up to 3.60m for use in schools, parks, leisure and recreational areas and retail and commercial developments.
WHY IS 358 MESH PERFECT FOR SECURITY AND SAFETY?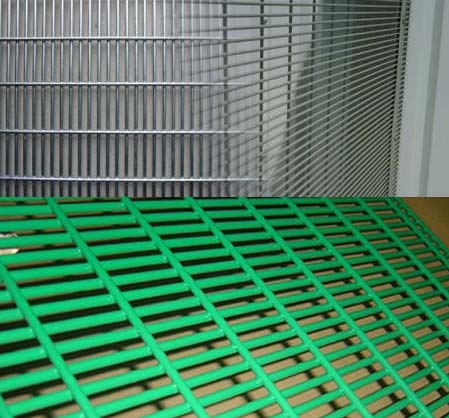 358 steel mesh provides maximum site security and personnel safety because it is:
Anti-climb fencing is extremely difficult to climb—aperture size makes it nearly impossible to gain hand or foot holds
Highly resistant to normal cutting tools thanks to the minimal penetration gaps afforded by the aperture size
Minimizes visual impact on the surrounds—sufficient aperture size allows for clear spectator viewing pleasure whilst maintain public safety
Provides a critical clear line of sight for security and camera surveillance
358 is the new generation of ultimate security fencing whether you want to keep intruders out, protect the public from health and safety hazards or guard fragile ecosystems.
358 Mesh Fencing supplier, wholesale 358 Fencing
DunQiang 358 wire mesh is a professional manufacturer and supplier of wire mesh. If you want to wholesale 358 fencing to make fences for supermarkets, schools, airports and other venues, please contact us and we will give you a reasonable price.