358 Fence is a welded panel barrier with the highest security. 358 Fence is a mesh fence with ultra-high security, which is made of a solid welded mesh panel.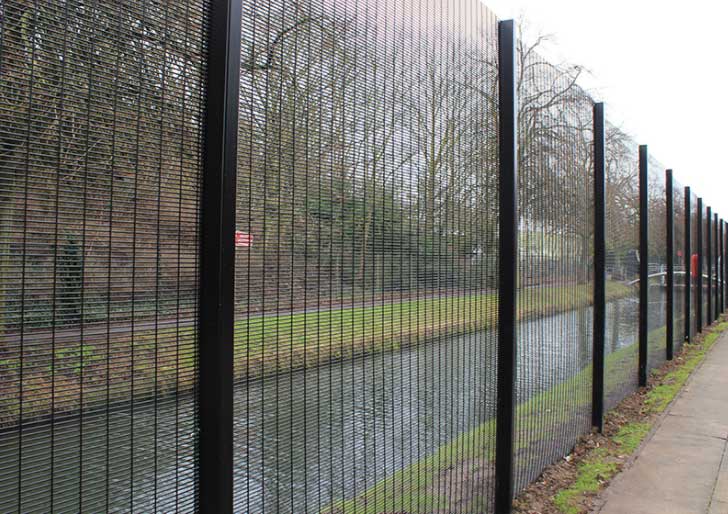 We are specialized company operating in the design, manufacture and installation of high security fencing systems for civil, industrial and military projects. Our company offers the most effective and affordable safety fencing solutions. Our product range includes 358 mesh fencing, 3510 mesh fence.
358 mesh fence is featured by the design that combines the high security and perfect aesthetic effect. Panel sections are welded wire mesh with small rectangular openings 76.2 mm × 12.7 mm made from 4 mm galfan steel wires, and welded well at each intersection, then PVC powder coating with green RAL 6005 or black RAL 9005 color, which provides a protective anti-corrosion property for 10 years. The high security 358 welded mesh fencing is extremely difficult to penetrate and difficult to attack by using conventional tools. Because of the anti- climbing and anti-cutting features, 358 welded mesh security fencing is also called anti climb fence. It is usually used for fencing where require high levels of security, such as airport, prison and military establishments, so 358 mesh is also called prison fencing. This kind of welded panel width is 2515 mm and height from 2007 mm to 3302 mm. Several panels can be installed on the top of each other, thus the 358 mesh fencing can achieve a total h eight of 6300 mm.
358 Fence advantage
There are two enhanced versions of 358 mesh: 2D security fencing and 3D security fencing. 2D fence panels increase strength by 6 mm vertical wire and additional 4 mm wires at 152.4 mm centers on the inside face. It has double horizontal wires at 152.4 mm centers . This structure makes the fence panel very rigid and has a higher level of strength and security than common 358 mesh fence. 2D security fencing is widely used for schools, industrial sites, infrastructure, and other high security areas. 3D security fence enhanced its safety and appearance level with pressed horizontal "V" shaped beams. It is a unique barrier solution which combines a high level of safety requirement and aesthetic effect.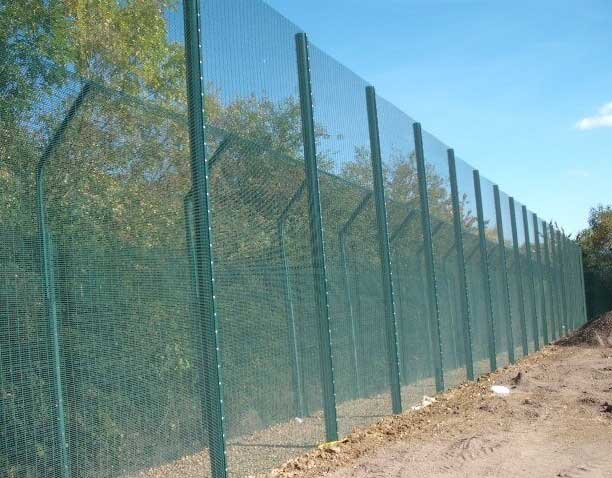 358 Fence Transportation
High security mesh panels are packaged in plastic film then stored and transported on wooden pallets. Each package is firmly attached to the pallet by a special type tape.
358 Fence Purpose
Our specialists have developed a number of standard safety solutions for private homes, playgrounds, tennis courts, schools, public buildings, warehouse areas, airport, military bases, prison and special facilities fencing. If you decide to make a fence, but do not know how to do it, Please contact us and our designers can help you.
We are open for cooperation and will be happy to work with private customers and large companies, even national government agencies. Choose us, you will get high security fencing with the features of low cost, quick installation, high degree of corrosion protection, modern look and long service life.